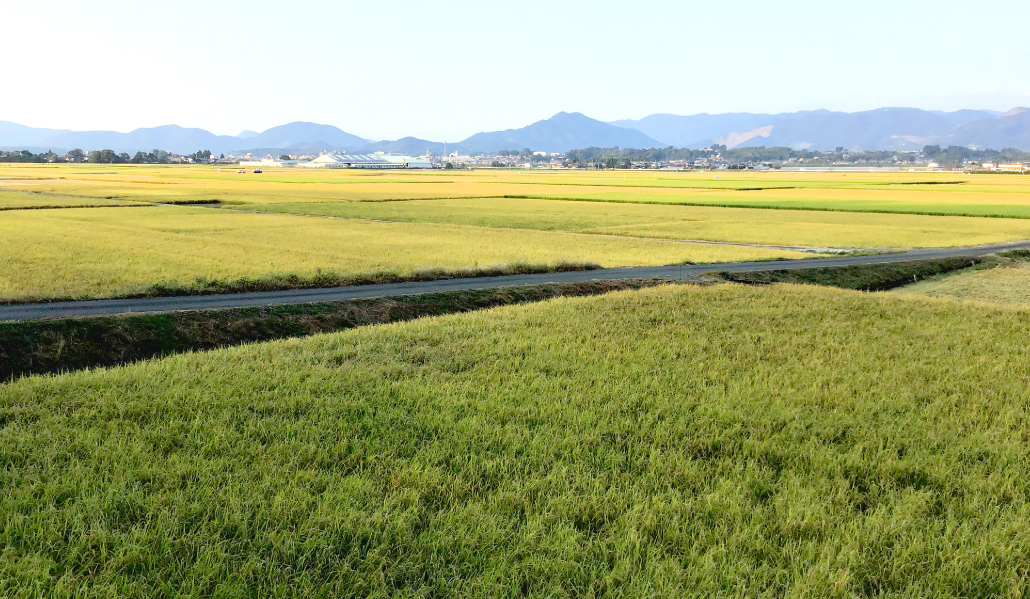 The Kikuchi River Valley Fitness Retreats 〜Follow in Kanakuri's footsteps〜 Tamana City, Nagomi Town, Yamaga City, Kikuchi City are all located in the northern part of Kumamoto. In between Mt. Aso and the Ariake Sea, this area is blessed with fertile soil and has grown rice for more than 2,000 years. The picturesque countryside scenery here remains untouched. In 2017, the area was certified as Japan Heritage.

Here you will also find the birthplace of Japan's first Olympian, Shiso Kanakuri, who is also known as Japan's very first marathon runner. This area has much to offer tourists, with hot springs and an abundance of places to enjoy running, walking, and picnics.
NEWS 3
Our new tours are coming soon!
We conducted an online workshop on Feb 8th. People living in the Kikuchi River Valley discussed the new tour. Opinions and suggestions from the 14 participants who attended the trial tour last December were reported during the workshop. Our new tours, including these points below, will start this coming March. 
①The target of the new tours is repeat tourists to Japan who are interested in Japanese lifestyle, history and culture.

②The tours include 2 to 15 km running or walking which is suitable for beginners.
③The tours include strolling around the old town of Takase with a local guide, joining the local tour in Yamaga called "Kome kome somon tour", or visiting Yachiyo-za theater located on the old highway of Buzen in Yamaga.
④Tour guests can experience popular hot springs and local cuisine.
⑤There are various kinds of transportation methods such as public transportation, or a chartered taxi, depending on the tour. Look forward to them!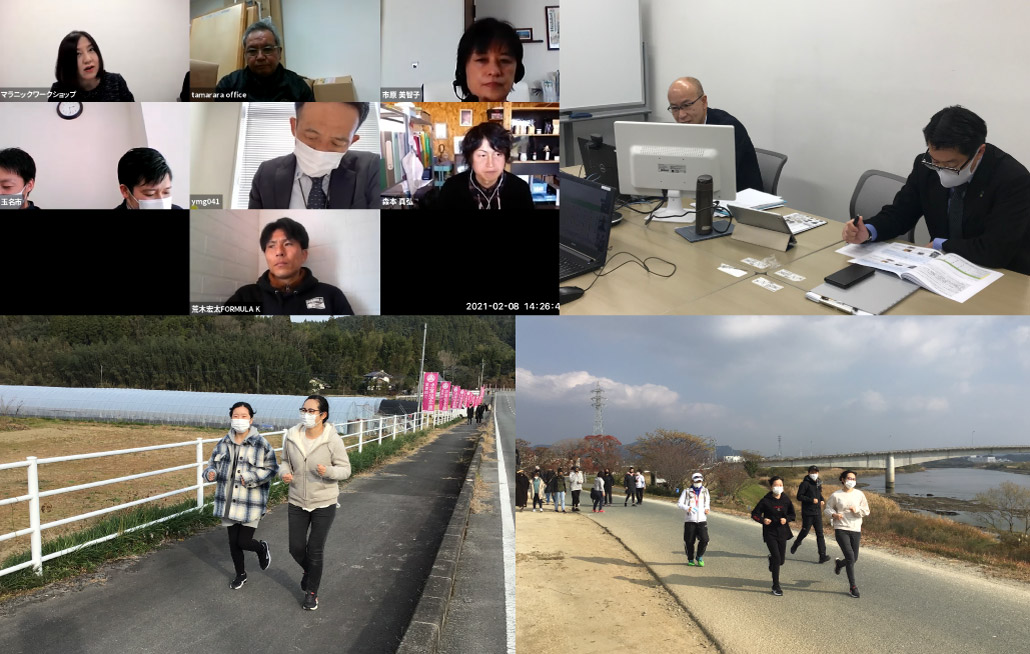 NEWS 2
We are planning new tours with non-Japanese citizens residing in Fukuoka.
From Dec 12 to Dec 13, 2020, we conducted a trial tour which included running or walking through Northern Kumamoto. Fourteen residents who are from China, Taiwan, Hong Kong, and the U.S. participated in the tour. On the first day, they ran or walked 2 km along the row of wax trees by the Kikuchi River, and on the second day, they ran or walked another 2 km from the birthplace of Japan's first Olympian, Shiso Kanakuri, to Hananoka Sake brewery. They also strolled around the old town of Takase which has a former boarding point certified as a "Japan Heritage site." They loved visiting Yachiyo-za theater and joining the Kome-kome-somon local tour. We are planning new tours in reference to their opinions. The new tours include a farm-stay tour, a tour using a chartered taxi, a fitness & hot spring tour and so on. They are coming soon. We hope you will like them.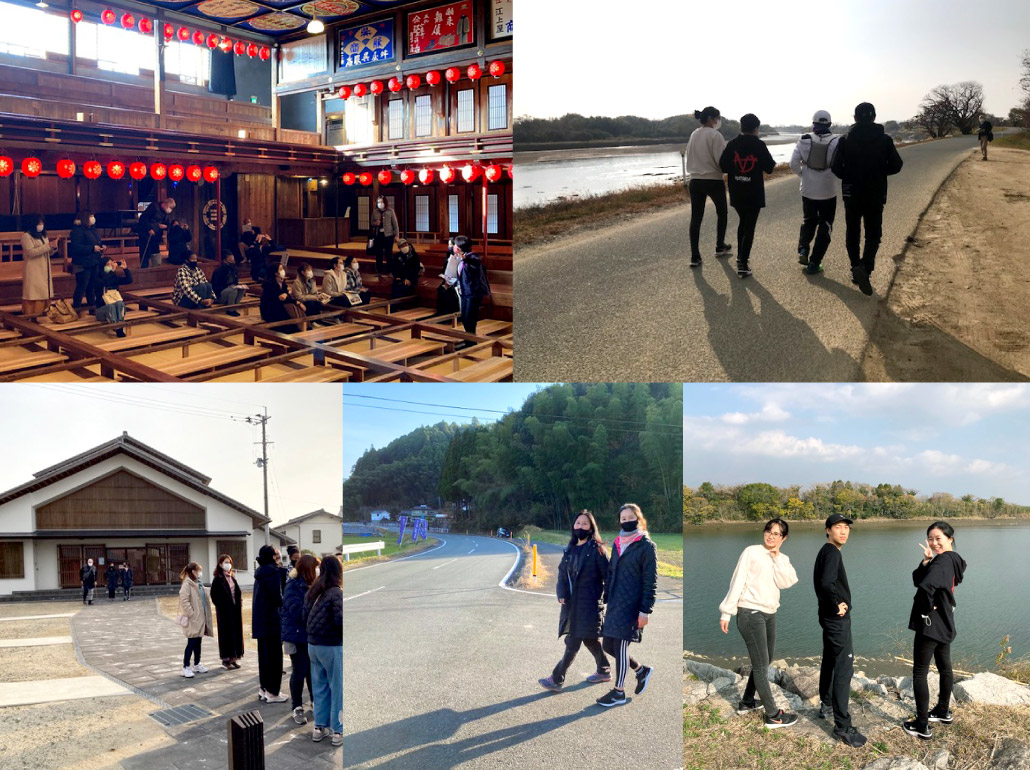 NEWS 1
Planning Tours with Local People
On November 25, a workshop on planning tours for foreign people was held in the area near the Kikuchi River. At the event, Ms. Michiko Ichihara, a distant relative of Japan's very first marathon runner, Shiso Kanakuri, told attendees anecdotes involving Kanakuri. Mr. Kota Araki, a member of Nagomi Town Council proposed a tour in which participants run the route that Shiso Kanakuri ran during his youth. We are planning several different types of running courses to suit all people, even catering to those that are not particularly fond of running but prefer to walk.

Travel products
Coming Soon